Giuliano Mazzuoli Ducati Miniofficina Thread Due Tempi
Giuliano Mazzuoli Ducati Miniofficina Thread Due Tempi
Roll over to magnify and click to enlarge
Product Description
New for 2009!
Officially inaugurated 16 October 1998, the Ducati Museum presents the history of competition of the house of Panigale Village. Founded as an company electromechanical in 1926 by the Ducati siblings, today it represents the fruit nearly a century of excellence and tradition of Italian genius. The Ducati museum has examples such as the Cucciolo of 1946, with a simple 48 cc motor mounted on a bicycle chassis, and the 98 cc åMariannaå± of 1950, and the designs from engineer Fabio Taglioni.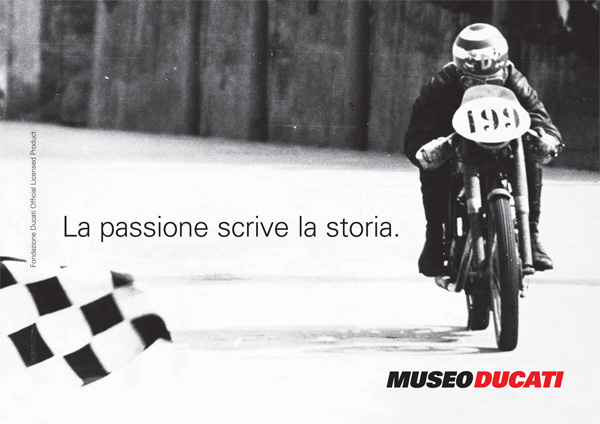 With the success of the Officina line, Itallian designer Giuliano Mazzuoli releases the new more compact Miniofficina pens (åofficinaå± in Italian means mechanical workshop), inspired by everyday workshop tools. The Thread pattern is a deep cut spiral the length of the barrel.

Created exclusively for the Museo Ducati collection, the pen is convertable into 2 functions: Capped ballpoint pen and 2 mm pencil (shown above in the End Mill pattern) with a click mechanism.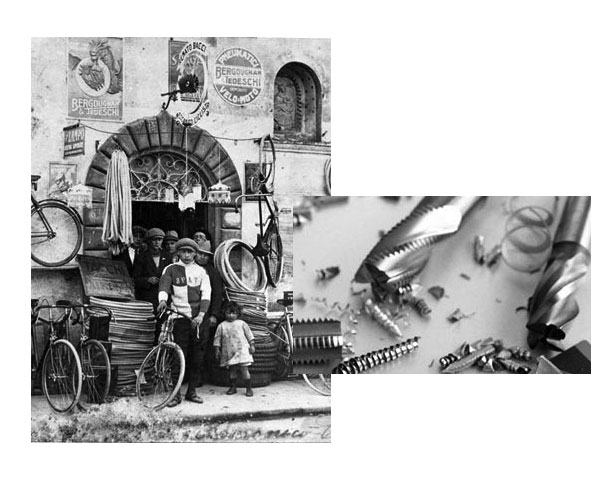 åThe picture is from 1923 and the little girl in the picture is my mother. My grandfather Renato had a mechanical workshop with lathes and cutters with which he built handcrafted bicycles. At the beginning of the 1950s, with the advent of motorcycles in a hilly terrain like ours, the activity became obsolete and ended. A few years later, when I was about ten years old, I found and kept an old wooden box with metal objects that had a strange form. For some years afterwards it was a treasure that I tried keeping secret.å±

In November 1999 Giuliano Mazzuoli found himself in a modern mechanical workshop and looking around, he saw the same objects. Forty years later they still fascinated him with their beautiful shapes and he wanted to let others appreciate them not simply as mechanical tools, but as everyday writing instruments, and so åOfficina, Writing Instrumentså± were born. The Miniofficina is the response to those who want a more compact writing instrument in the same design.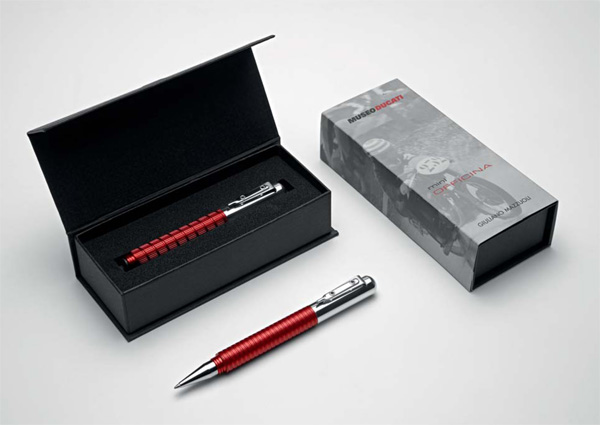 The highlights of the pen are the chunky and compact look, handcrafted solid aluminum cap and barrel finished in Ducati red, with highly polished trim. The cap screws onto the base of the barrel.Complete with handsome gift box. Includes one black refill (Fisher Space Pen type) installed in the pen. In the box are two accessories: pencil eraser and pencil sharpener.Dimensions: 4 5/8 inches long capped / 5 7/8 inches long with the cap posted on the barrel / 1/2 inches across (a compact, chunky pen)
Weight: 1 oz (a medium weight pen)Made in Italy by