Order by Phone: (919) 342-6586
Availability: In Stock
Waterford Kilbarry Edge Black Fountain Pen Medium
SKU: WF460BLK
Manufacturer: Waterford
Our Price:
$170.00
$124.10
The Waterford® Kilbarry Edge is a bold leap into the 21st Century. The familiar smooth and balanced feel of the Kilbarry is rendered in a lighter sculpted aluminum cap and barrel, etched in an alternating grid pattern, finished in a semi-gloss black with platinum plated accents. Truly a pen with an "edge".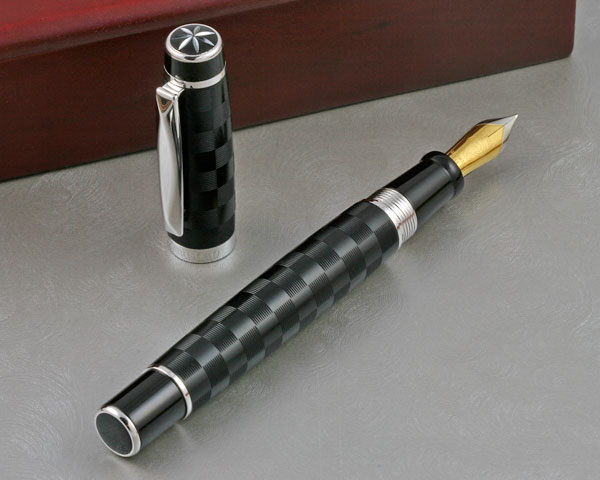 The classic Waterford® star pattern is cut into the cap top and the distinctive clip is machined from a single metal bar.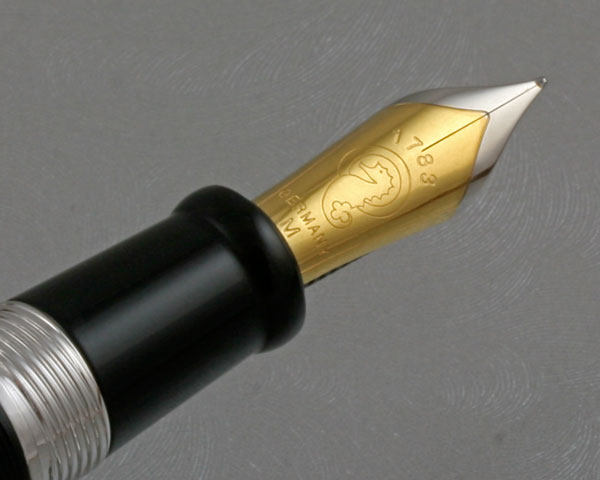 The highlight of the pen is its smooth writing two-tone medium stainless steel medium nib.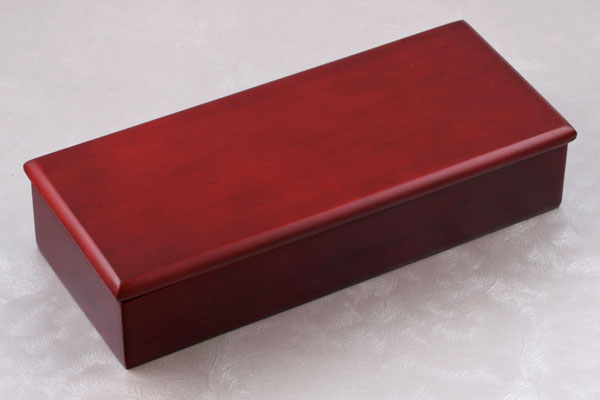 Handsomely packaged in the rich mahogany finish Waterford® gift box. Includes one Waterford® fountain pen refill in the pen, and a converter in the box. Waterford® Limited Lifetime Warranty.Dimensions: 5 1/4 inches long capped / 6 3/8 inches long with the cap posted on the end of the barrel / 1/2 inches across (a full size pen)
Weight: just under 1 oz (a lighter weight pen)Made in China by Waterford
E-mail a friend about this item.